Product recalls and removing product from sale have logistical cost implications and can be equally harmful in terms of a loss of consumer confidence and damage to brand reputation.
A date code is an essential part of pre-packaged food and a legal requirement, and a simple human error can have serious consequences. For example, if an operator puts the wrong type into a hot stamp coder, transposing or reversing characters so that 01 (January) becomes 10 (October), a best before date will be wrong by nine months, meaning traceability is lost and creating a significant risk to food quality and safety.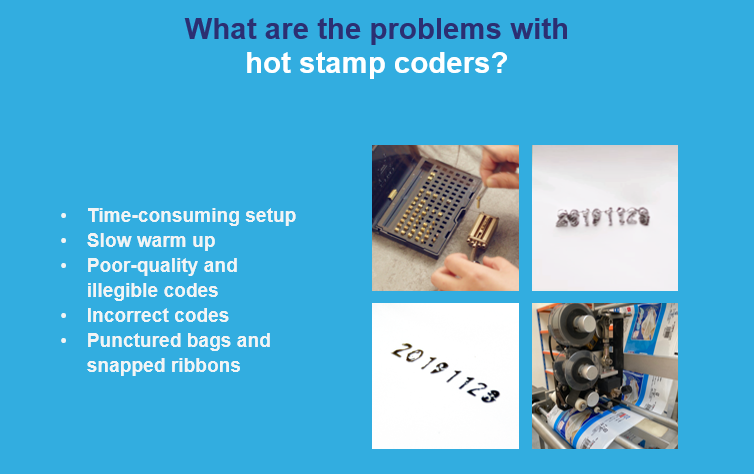 Even with periodic checks to prevent incorrectly coded product from leaving the factory, there may be many hours of production before the mistake is identified. The costs of the error are 'lost' within operational inefficiency, but they are there nonetheless- waste product, waste packaging, stock write-off. For short shelf-life products, it could also mean an inability to meet deadlines, resulting in lost sales and profits.
All these hidden costs of date coding errors can now be avoided with automatic technology such as digital hot stamp. This will set the production date automatically without the need for operator input, which completely removes the opportunity for human error. Such equipment is now available at a price per print the same as traditional mechanical hot stamp – an efficient solution that eliminates the risk and prevents unnecessary costs.