A labelling machine is commonly used to apply self-adhesive labels with dates, batch numbers and other essential information to packaging boxes. To ensure the print quality is good and to improve the production efficiency by having the coder print automatic updated dates, we recommend using your labelling machine along with our Marsh 241D coder! Let's watch a video of our customer's Marsh 241D coder printing on-site:
Compared to the requirements for the printed labels of generally used products, print label requirements for medical supplies, such as print quality, accuracy and flexibility, are stricter. Fortunately, the user-friendly M241D App and coders fulfil all the requirements! After replacing their hot stamp coders with Marsh 241D coders, a manufacturer of medical supplies in Liyang is finally free from using brass type print characters, eliminating the additional business expenditure due to human errors. The outstanding print performance of Marsh 241D has received praises from the manufacturer.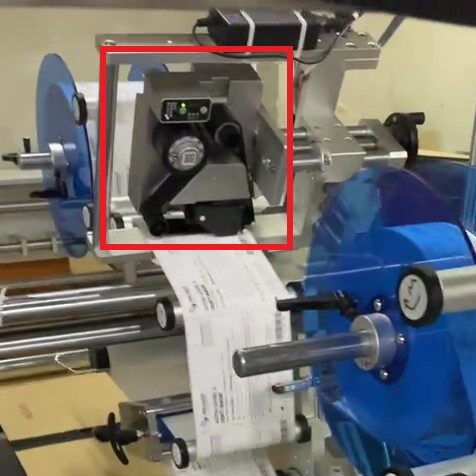 Marsh 241D coder installed on the labelling machine.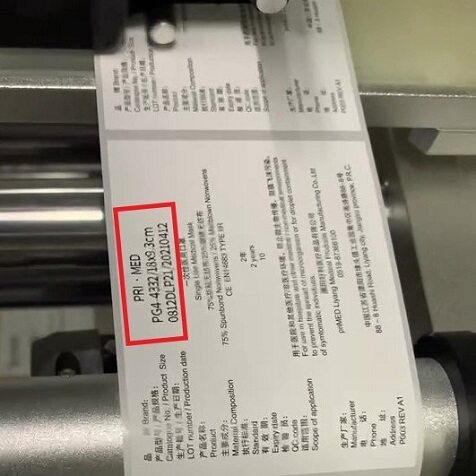 A 3-line code printed by Marsh 241D coder.
If your company also needs to print self-adhesive labels for packaging boxes, Marsh will be your best choice in saving cost and time.
To learn more about the Marsh 241D coder, please click on 'Products' on the top bar menu -> 'Marsh 241D Digital Hot Stamp Coder'.